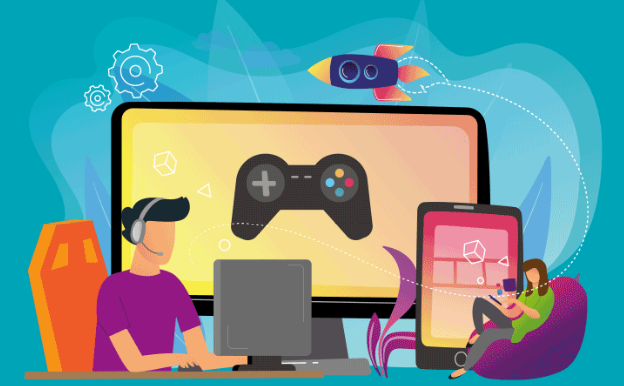 To support the Get Safe Online Gaming4Good campaign in June we are very excited to share details of a series of webinars that Get Safe Online are hosting for parents and guardians to highlight key issues surrounding gaming and how they can ensure their children are Gaming4Good.
Online gaming has seen a massive increase in popularity with children over the COVID-19 pandemic, as a result of more time spent at home and restrictions on physical social contact. Your parenting community is very welcome to join one of our free Gaming4Good webinars where they can hear from a panel of experts in family gaming who will discuss psychology, gaming risk, and finance, how to approach your child's gaming to help them get the most out of it… and avoid the pitfalls. There will also be a Q&A session.
There are three one-hour webinars, each tailored for parents of children of different age groups.
Thursday, June 17, 10 am – 11am: parents and guardians with children 2–12 yrs
Thursday, June 24, 10 am – 11am: parents and guardians with children aged 12–15yrs
Wednesday, June 30, 10 am-11 am: parents and guardians with children aged 15–18yrs
The panelists include:
Liz Stanton MBE, Get Safe Online (moderator)
Annette Whalley, HSBC
Cath Knibbs, cyber trauma specialist
Adrian Sladdin, gaming & gambling expert
Andy Robertson, author and gaming for kids expert
Mat Hasker, Get Safe Online, gaming specialist
Please find attached 2x social media posts and a PDF flyer providing all the details for interested parents to access the Gaming4Good webinars. We would be really grateful if you were able to share these through your channels and with any organisations who have parents that they feel might be interested in joining the Gaming4Good webinars. The campaign is using #gaming4good as the key hashtag on social media.
All the information can also be found on the Get Safe Online website: