Child Dynamix Community Nursery Preston Road is our oldest setting and opened in 2001 in a building along Flinton Grove. The nursery moved in 2005 into our current home, a purpose-built setting within Little Stars Children's Centre. This meant parents could access Children Centre services on the same site as their children's nursery – and you still can! The teams work closely together and nursery children often join the sessions, which the Centre team offer, obviously with your permission! Activities such as balance bikes and stay and play sessions are very popular.
As a purpose-built nursery, we are really pleased with the unique, quirky shapes our building has and often have children peeping through the porthole windows! With three spacious well-equipped rooms and a large natural themed outdoor space, we know that we can offer exactly what you and your child (or children) need.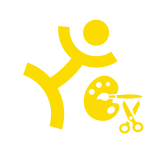 Child Dynamix Preston Road is open from 8am – 6pm, with an option to take up an Early Bird session from 7.30 for an additional charge.
Our morning session is from 8:00 am until 1:00 pm
Our afternoon sessions start at 1:00 pm until 6:00 pm
2, 3 and 4-year-old free Early Years Education Funding
2-year-old funding – some families are eligible for 15 hours free early education funding which can be taken in our nursery. Please contact us to check if you are eligible.
All children aged 3 and 4 are eligible for 15 hours of free provision for 38 weeks of the year. This offer can be altered with reduced hours over the whole calendar year. Children can access their place the term after their 3rd birthday. If you are a working family, you may be eligible for a further 15 hours allowing 30 hours of free childcare
For more information please see the following link; https://www.childcarechoices.gov.uk/
Our curriculum is based on the Early Years Foundation Stage and we use 'What to Expect When' as a tool to understand your child's development. If you have any queries regarding our curriculum feel free to get in touch. And you can keep up to date with how your child is progressing using our Parenta online system – log in and find out everything to do with your child in our nursery, from your invoices to their last picture.
Meals and Healthier Options Award
We provide healthy and nutritious meals for all our children and can cater for any food allergies/intolerances. We were awarded the Healthier Options Award by Hull City Council for our provision of Healthier food choices! If you have any questions or would like to discuss the nursery contact us about your childcare needs.
Food Hygiene Rating of 5 (top marks!) from the Food Standards Agency.
We offer opportunities for your child to spend time in our setting as part of our approach to support you and child to get used to nursery life.
In 'normal' times we also offer a weekly stay and play session which also enables you and your child to get to know our team, and get involved in activities together helping you to become familiar with these new surroundings. Unfortunately stay and play session are currently on hold. If you are interested, please do get in touch and we can arrange to contact you once they recommence.
We offer a Holiday Club for children of primary school age. Using additional space within the building, children who attend the Holiday Club spend time in the main nursery space, as well as the Community Room within the Children's Centre. This space is registered with Ofsted and enables the older children to spend time in different spaces and be involved in different activities. When possible we also arrange trips to the cinema, bowling and museums. During the school holiday the Children's Centre team arrange various activities, sometimes in the space between our building and the Freedom Centre. With your consent your child can participate.
The holiday club is available during all school holiday with limited availability at Christmas. The Club is available from 8am to 6pm with Early Bird from 7.30am for an additional charge.
Stay and Play
Contact us to arrange your FREE Stay and Play session to come along and see our facilities and speak to our nursery team, who will be happy to answer any questions you may have about your childcare needs.
Nursery Fees
At Child Dynamix Community Nursery – Preston Road we have a number of different sessions available including Full days and Half Days and we even offer Hourly Sessions. We also have Holiday clubs across all major school holidays.
8.00am – 1.00pm / 1.00 – 6.00pm

8.00am – 1.00pm / 1.00 – 6.00pm

7.30-8.00am Subject to Availability

8.00am – 1.00pm / 1.00 – 6.00pm
Our team are all qualified members of staff, who offer the very best opportunities for your child to grow and learn through stimulating, fun activities and learning opportunities.
Karen Smith is our acting Nursery Manager who leads safeguarding and child protection and is our SENDCo.  Karen is supported by Steph Norman, Senior Nursery Practitioner who is our lead for our 2-year-old provision. (See the Biographies below)
Nursery - have a look around
Our building is light and airy, and well equipped. Split into three rooms of which two have access to an observation room to allow you to observe your children at play. Helpful to reassure you that your child has settled with us. Each room has access to a shared outside space whilst the baby room has a separate area to ensure they can safely access the outdoors. Our garden is as quirky as the inside with a boat and outdoor kitchen. Fabulous places to play and learn.
There is a separate nursery office, laundry and storage spaces. Our kitchen is professionally equipped, and the nursery cook provides fresh meals each day. Naturally we take account of any dietary need and would be happy to discuss this with you.
Due to current restrictions we are unable to offer visits to our setting during the day, we can arrange a show-around at 7.30am or after 6pm but hope the photos below help you to get a sense of our nursery. Please be reassured that should you choose to take up a place, we will ensure you and your child get plenty of time to 'settle-in' before your child starts.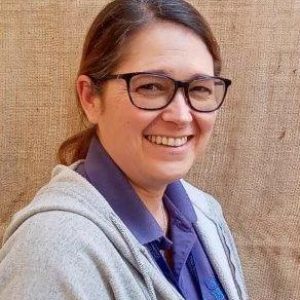 I have a BA honours in Early childhood studies and I have worked in childcare for 19 years now, 3 of those years with Child Dynamix. I really enjoy working with young children, to see how they grow and develop and the impact early learning has on their journey in life. I have got a sense of achievement and pride when a child discovers a new skill or says new word – it makes me smile and happy inside.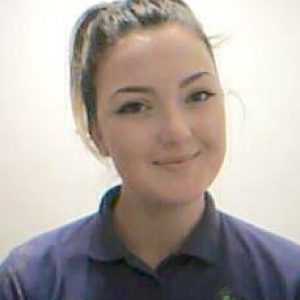 I started working at Child Dynamix 6 years now and have a Level 3 qualification. I am the Senior Nursery Practitioner for the setting and lead provision for our 2-year-olds, working in the 2-3 year olds room. I like to be organised and love getting children involved in messy play, using all their senses to explore the materials on offer.  I support the Nursery Manager with administrative duties including supporting children and families when they join the Nursery.