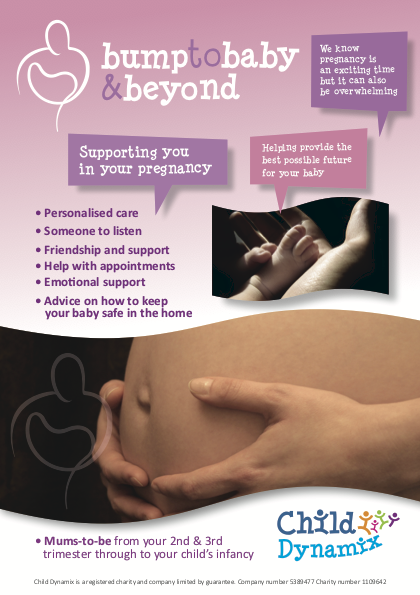 What a wonderful message we have received from a parent and her son who have been accessing our Bump to Baby & Beyond Project telling us about the difference it has made to them.
The emotional and social impact of the project:
Hello, it's difficult to fully express in words the various ways in which you and the Bump2Baby project has supported me through pregnancy and early motherhood. In terms of the emotional and social impact, I know that I will always look back on this period in my life and remember that you were there to support my son and I through various challenges, and to provide us both with social settings in which my son could develop and I could feel a sense of belonging as a new mum. I will always count myself very lucky that I signed up to this programme. 
Attending the baby groups and drop ins:
The baby groups have been an invaluable weekly drop-in for us to meet new friends. The sessions always included sensory stimuli, such as water play, messy play and creative play, allowing my son to experience a range of exciting opportunities that he might not have experienced at home. For me, also I could meet other mums and share the many worries and concerns that come with that role – it was always incredibly reassuring to share advice and know that I was never alone with problems I experienced. I was initially a very nervous new mother, but the sessions helped me to become more confident and to take my son out to other groups on a regular basis. The other real plus point is that the same ladies and babies attended each group and event, meaning that my son and I could build real and lasting relationships and develop a larger network of support.
The other 'one off' sessions, such as Baby Massage and Baby Cookery were also really valuable to me, and I've used these skills daily ever since. For example, massage is a key component of my son's bedtime routine and he certainly loves it; I also regularly cook the recipes I learned in Baby Cookery, such as the egg muffins and sweet potato croquettes – he loves them and they are easy and nutritious. The information and guidance you offered at these sessions was hugely helpful for me, especially as I was initially incredibly anxious about weaning my son. I was also lucky enough to be able to attend the HENRY course and I thought the course and resources provided were wonderful – I will continue to use these for many years to come. 
The day trips planned would have been wonderful, but sadly these were cancelled due to the Covid19 outbreak. Nevertheless, my son thoroughly enjoyed visiting Crazy Kids and we have visited several times since – this was a local resource that I wasn't even aware of until you organised this trip. 
The home visits:
The biggest area of support that you have provided though has to be your home visits. You probably aren't fully aware of just how much these have helped me, but I have to say that these have been the most useful part of the programme for me. You have helped me through some of the most challenging times I have had this past year, especially when it came to my son's sleep (lack of!) and my inability to express milk. Although looking back, these may now seem like small challenges in the grand scheme of things, to me at that time they felt insurmountable. You were always there for me – over the phone, and in person – and when visiting me at home you were never in a rush; always willing to stay for as long as was needed to make me feel reassured and confident to do things on my own. For example, my son is now sleeping through the night and I would not have had the confidence to persevere if it were not for your help. I really can't thank you enough for that personal support, which I really will always remember fondly. 
Your support during Covid-19 outbreak:
I am so pleased and reassured by the fact that your support has been able to continue. The Whatsapp group has been wonderful for all of us involved in the programme – a forum in which we can all keep in touch, support one another through tough times and share ideas and advice for our babies. I'm sure that all of the ladies would agree that this has been a real support for our mental health, especially on tough days in isolation. The goody bag you dropped at our homes was brilliant, and I have been working my way through all of the developmental and sensory activities included, such as the crayons, which my son loves, and the bubbles and the ball. The little notebook has also been brilliant in terms of keeping a diary/record of the positive family moments during this tough time. You have also dropped in supplies at a time when many shelves were bare in the supermarkets – a real life saver for many of the ladies in our group. It is lovely too that phone calls have been able to replace home visits, and our weekly group can continue on Zoom. I feel like even when in isolation, none of us are alone thanks to you. 
Overall, I am just so grateful to have been involved in this programme and it feels like you have become more than a family support worker but also a real friend to us all. You have provided my whole family with the skills we need to ensure my son is healthy and happy for the future. 
Apologies that this is so long – I have so much to be thankful for! 
Thank you
Read more about the project HERE